What our cat parents are saying.
"I have had aimicat for a few months and it has worked extremely well and my house doesn't smell like cat litter any more. "
"My Aimicat works really well. I am very happy with the outcome since I don't have to scoop anymore (yeeyyyy!!!).
"Love my Aimicat boxes! 4 cats adore 'em too! Wouldn't sell for any price! 😻😻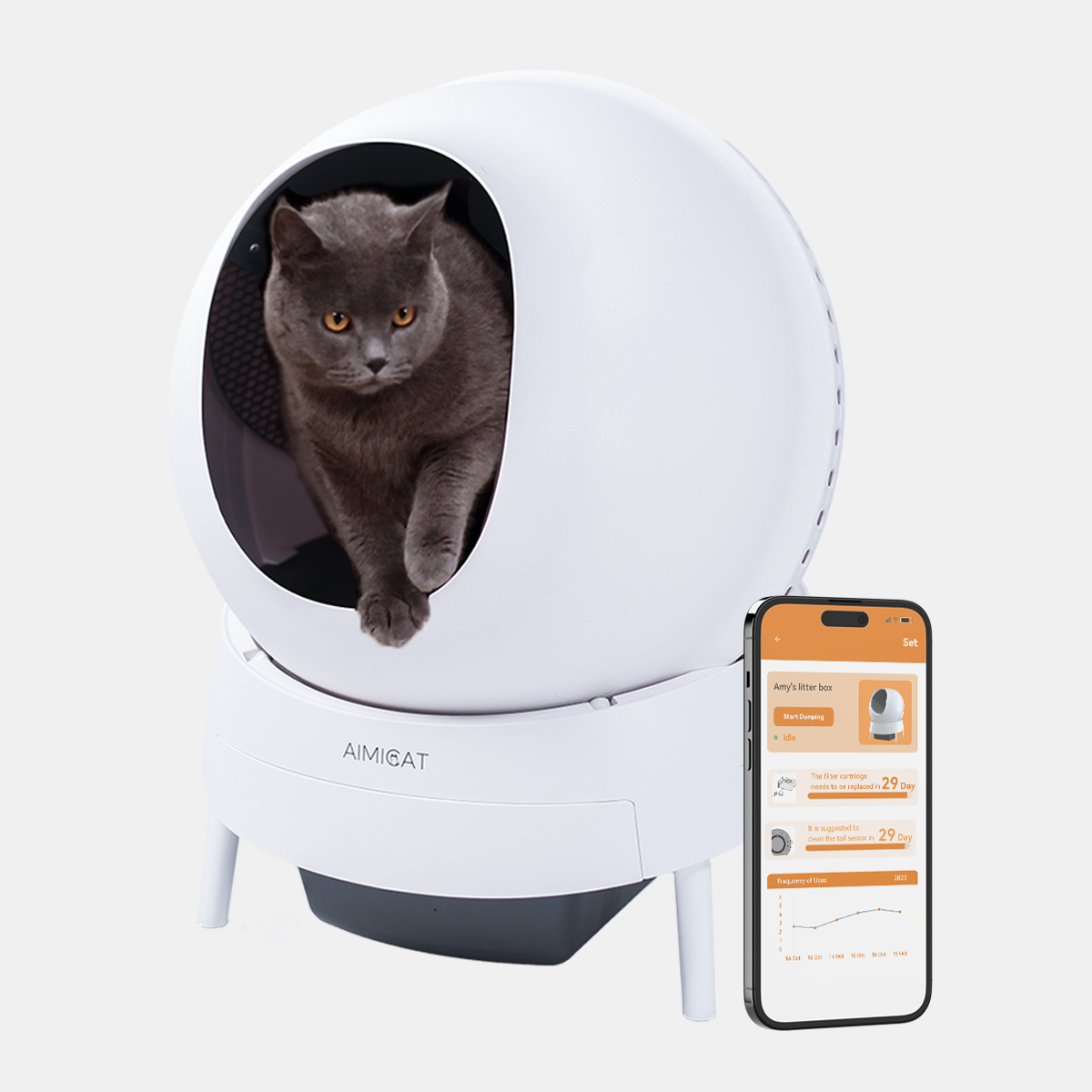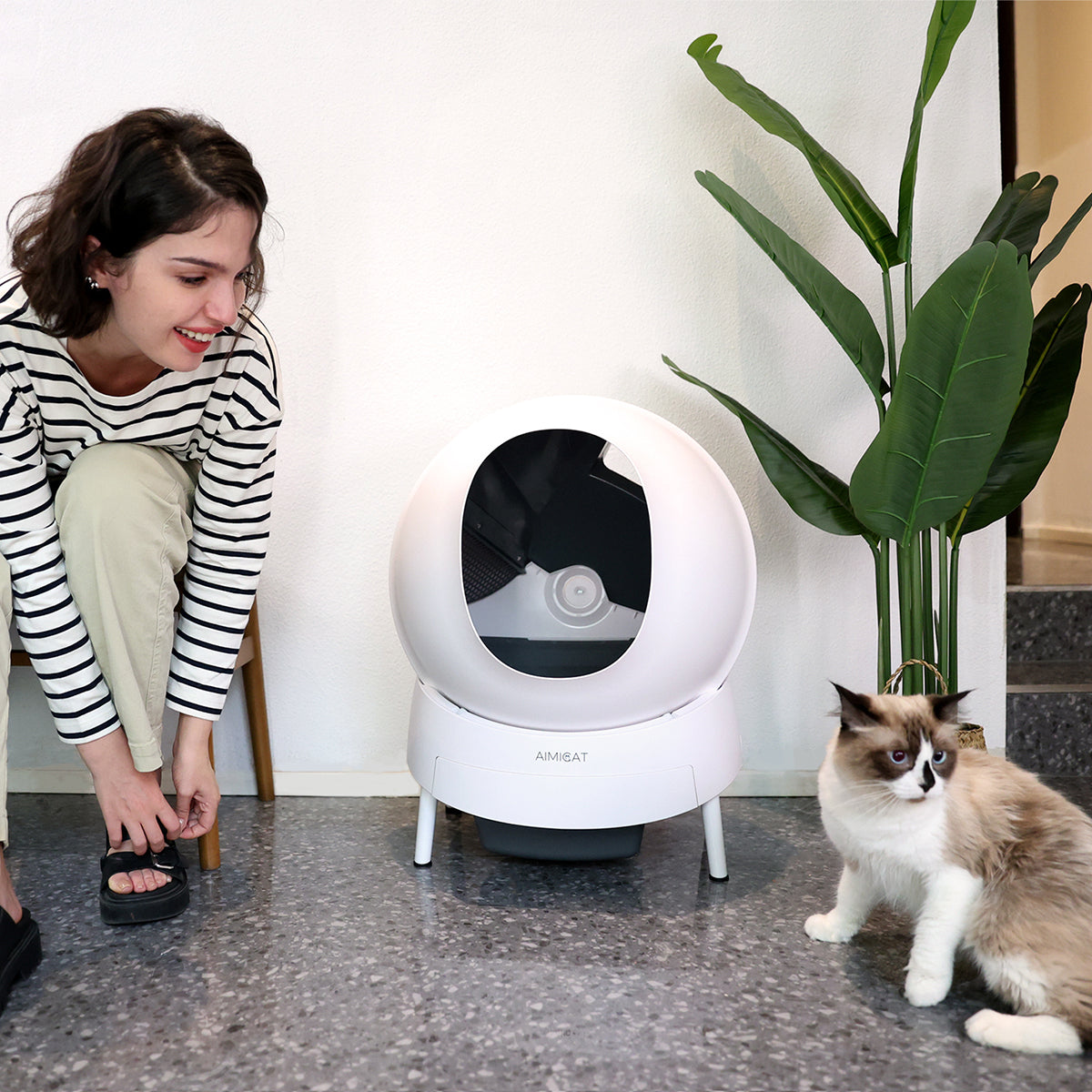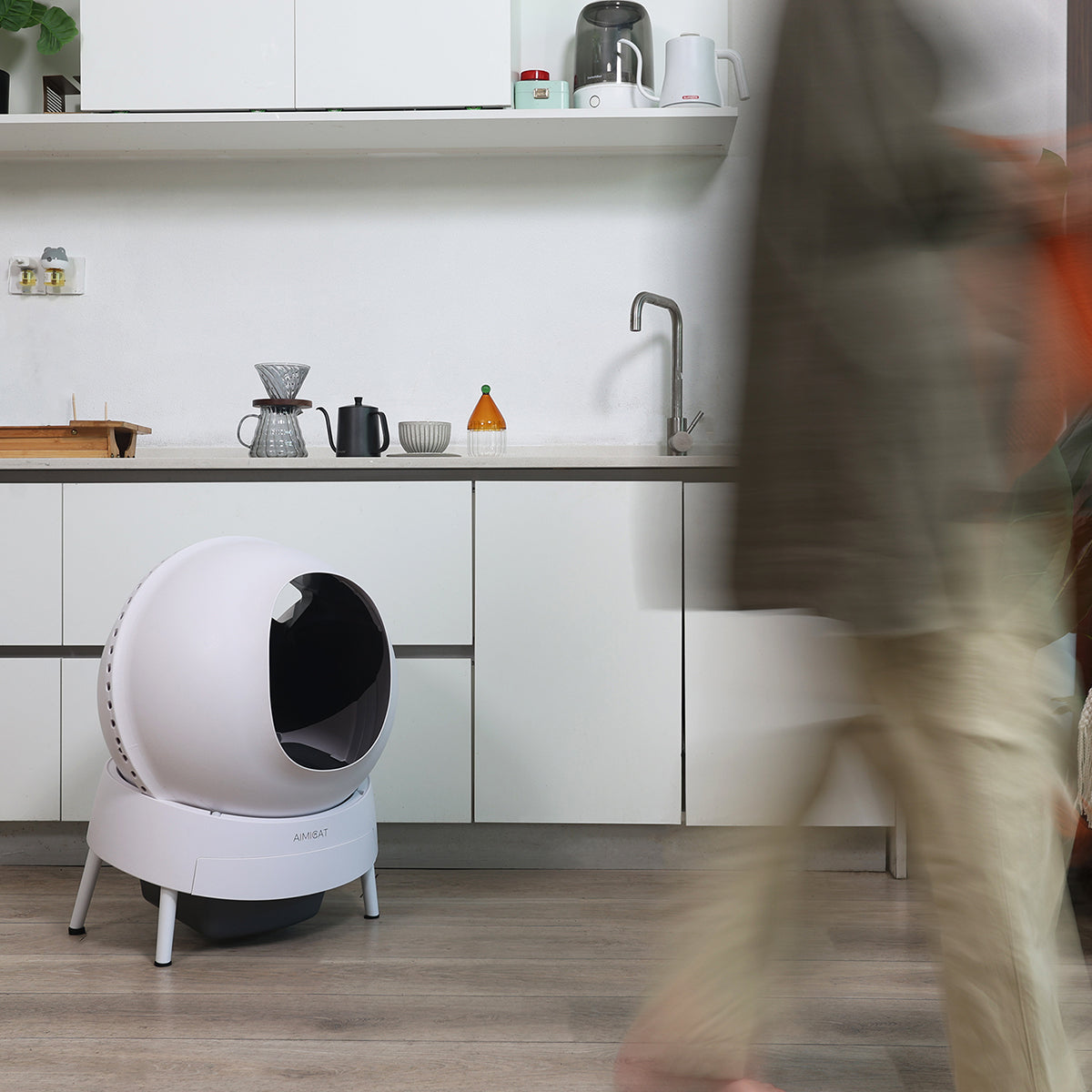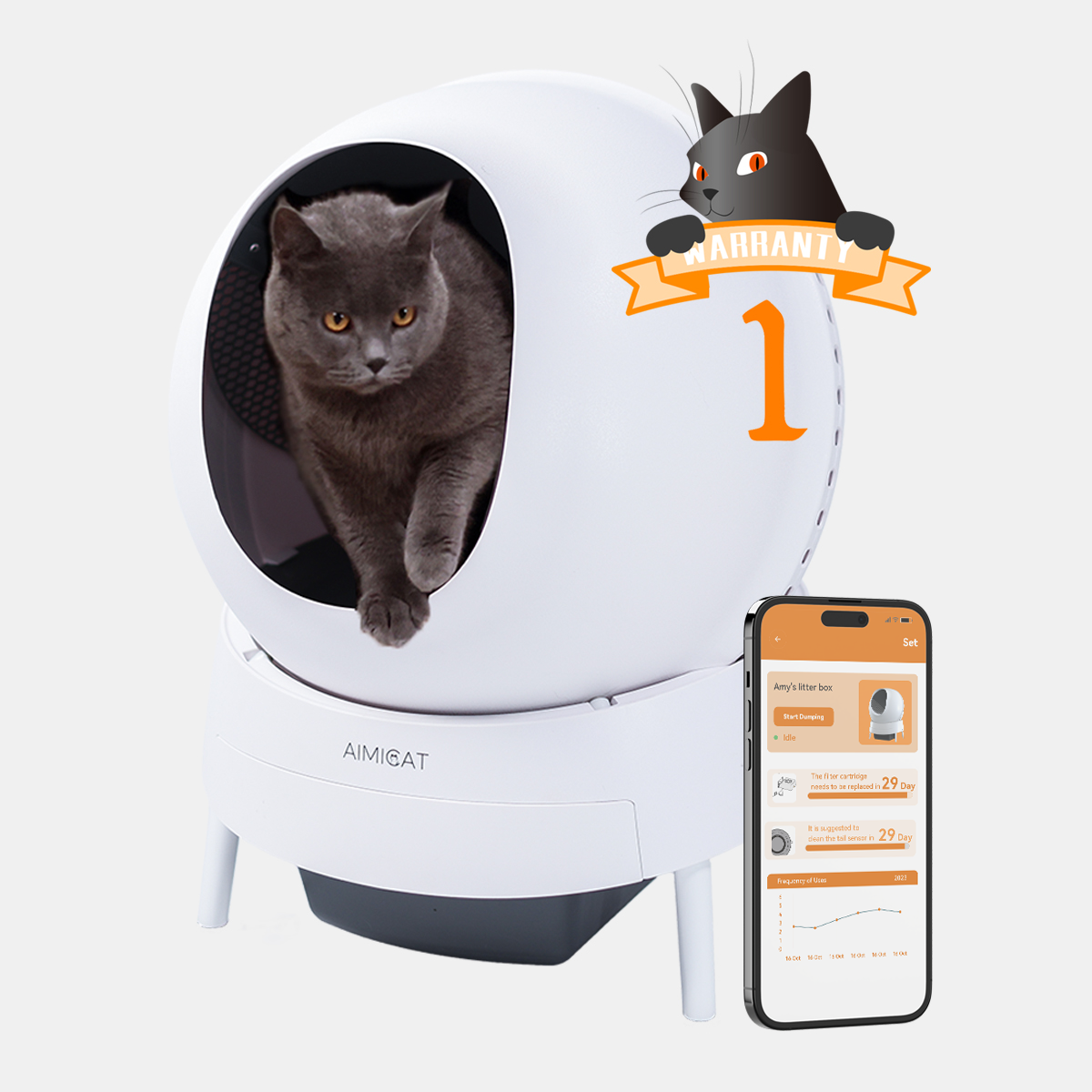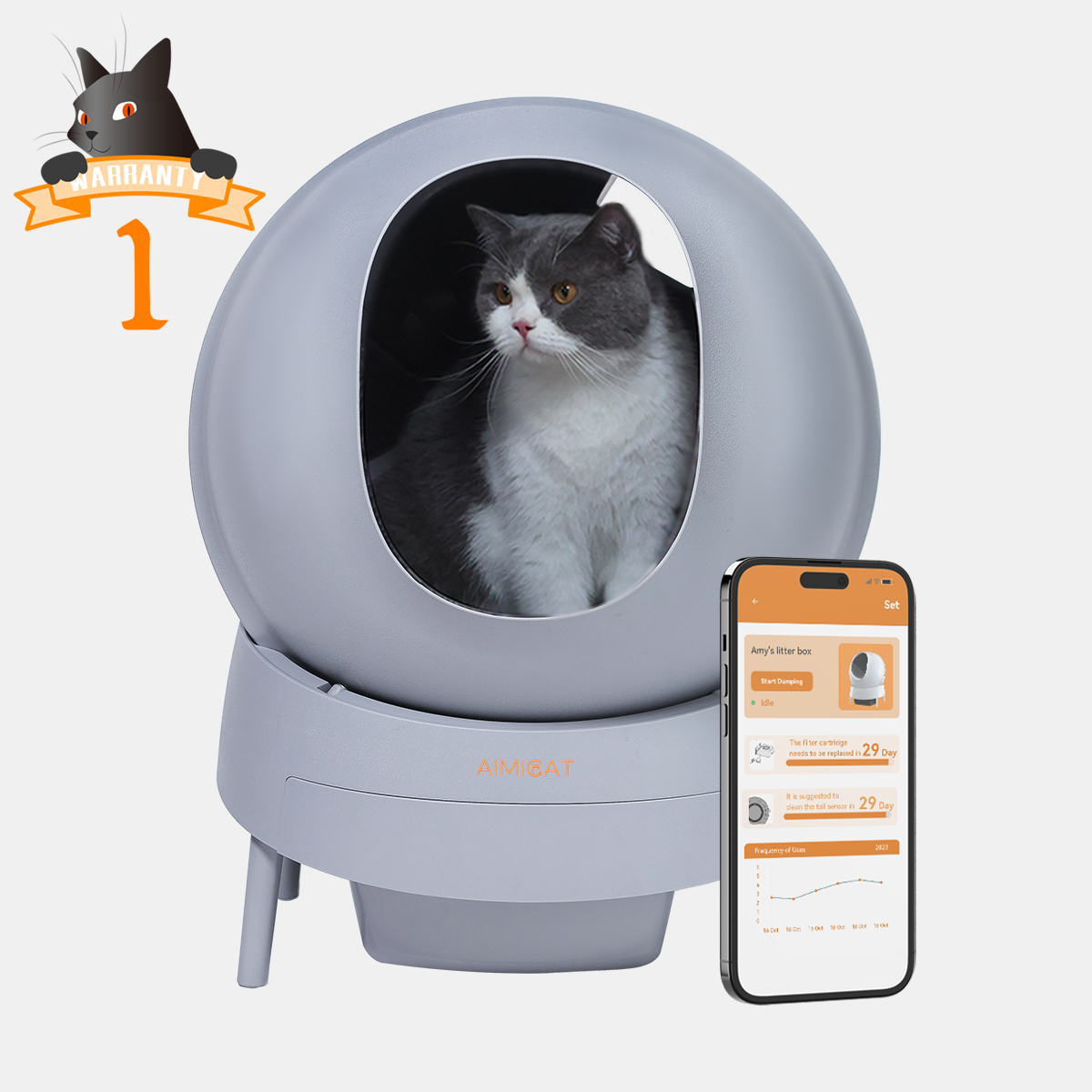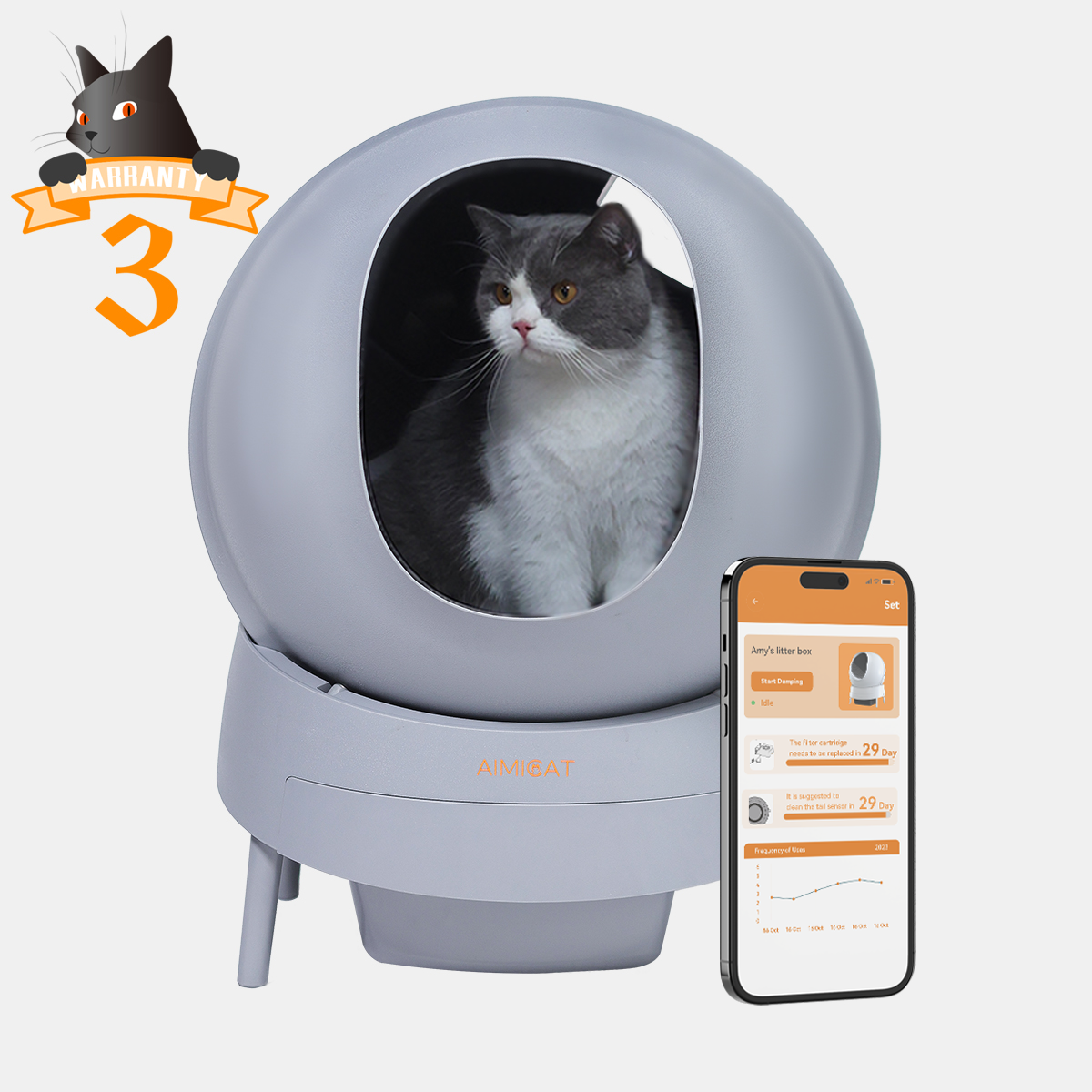 ---
Say goodbye to scooping forever with voted #1 cat's favorite self-cleaning litter box – Aimicat Pro. Experience ultimate safety for your feline friend with Aimicat Pro's millimeter-wave radar technology. Advanced negative air pressure system minimizes odors. The integrated chamber design ensures easy cleaning. Stay informed with real-time monitoring of waste chamber capacity and your cat's activity patterns through the companion app. Join the growing community of pet parents who have transformed their lives with Aimicat Pro.
• No more scooping ever.
• Ensure absolute security with millimeter-wave radar technology.
• The negative air pressure system significantly reduces odor.
• Extremely easy to clean.
• Monitor the litter box status through your smartphone.
Which Aimicat suits you best?
Self-cleaning sift system
Negative air pressure system for odor control
Seamless and integrated chamber design
High-capacity waste chamber 6.5L
Millimeter-wave radar technology for safety recognition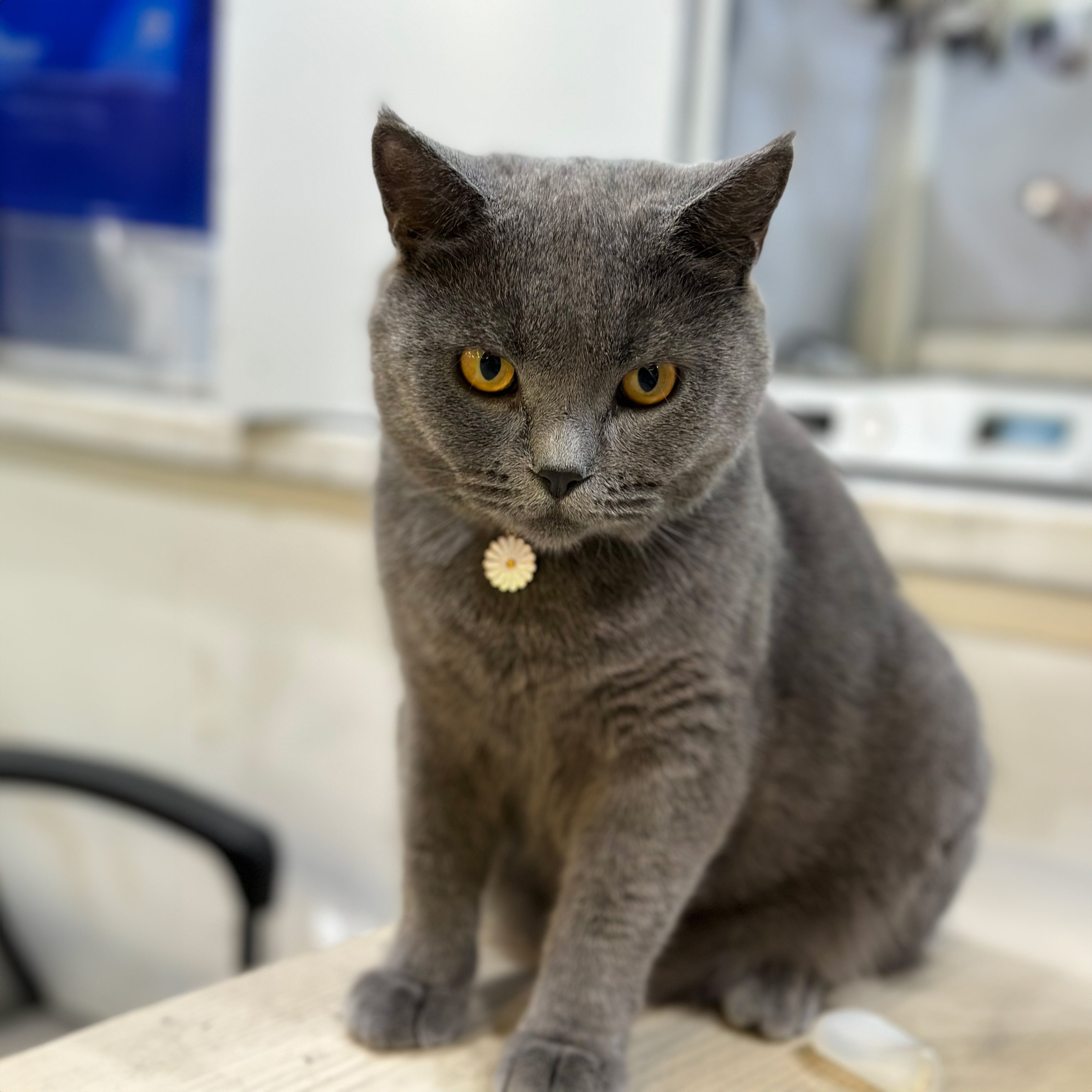 Lemur's Story
Hello everyone I'm Lemur, a member of the Aimicat family, and today I'd like to share a little story with you.

One of our founders, Shengxu Cai, is a robotics enthusiast. He had a strong interest in engineering and research since he was a child. I remember being abandoned in front of his lab. It was love at first sight for both of us. I was only 2 months old when I was abandoned by my owner because there were too many cats in the house. He brought me home and took good care of me.
Learn more
Cats finally seem comfortable with it. Works as expected so no complaints here. 😺 Soooo much better than manual scooping.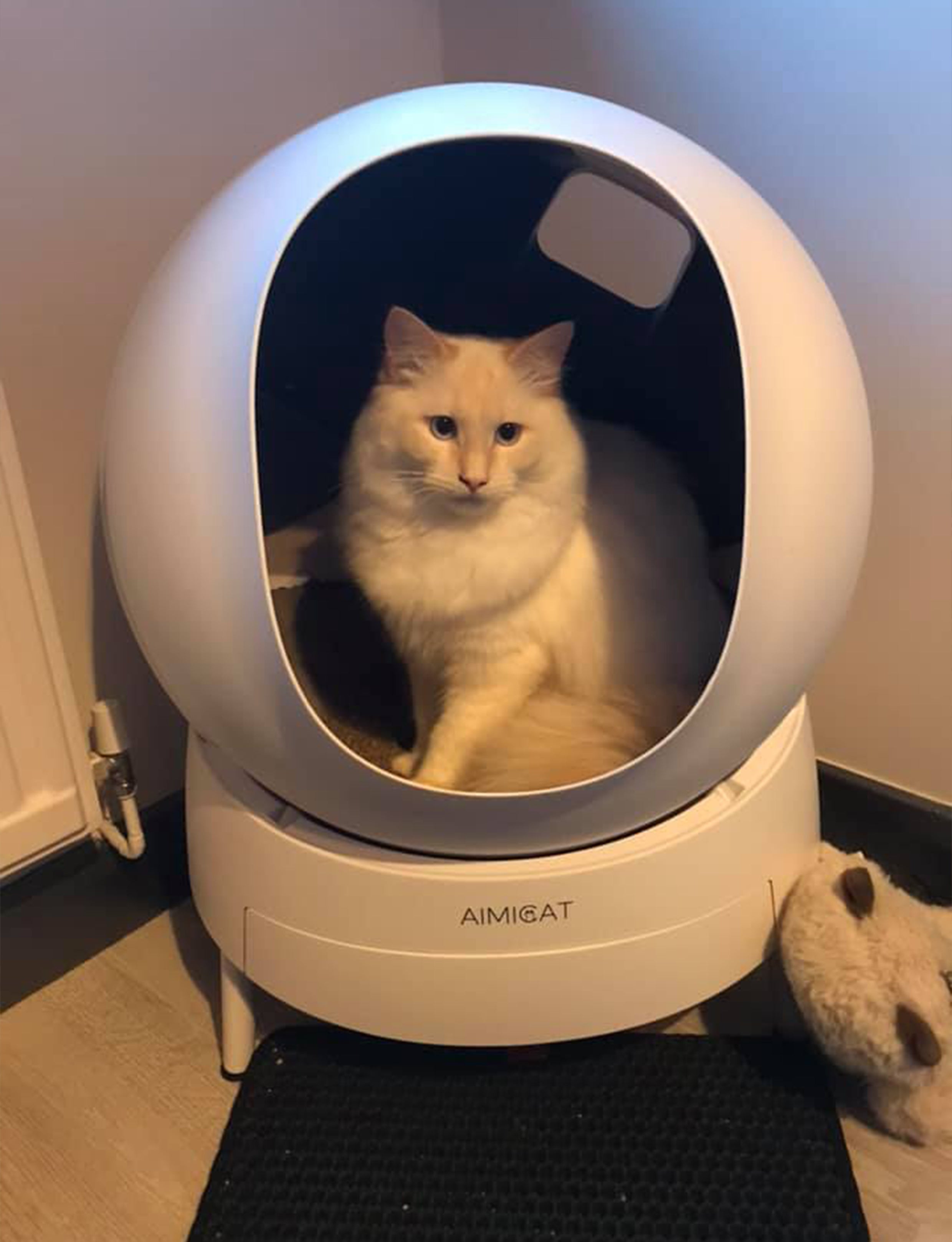 The feeling you get when you find out that your kitty will use it. 🥰😀 I'm using Pretty Litter. That's stuff is amazing.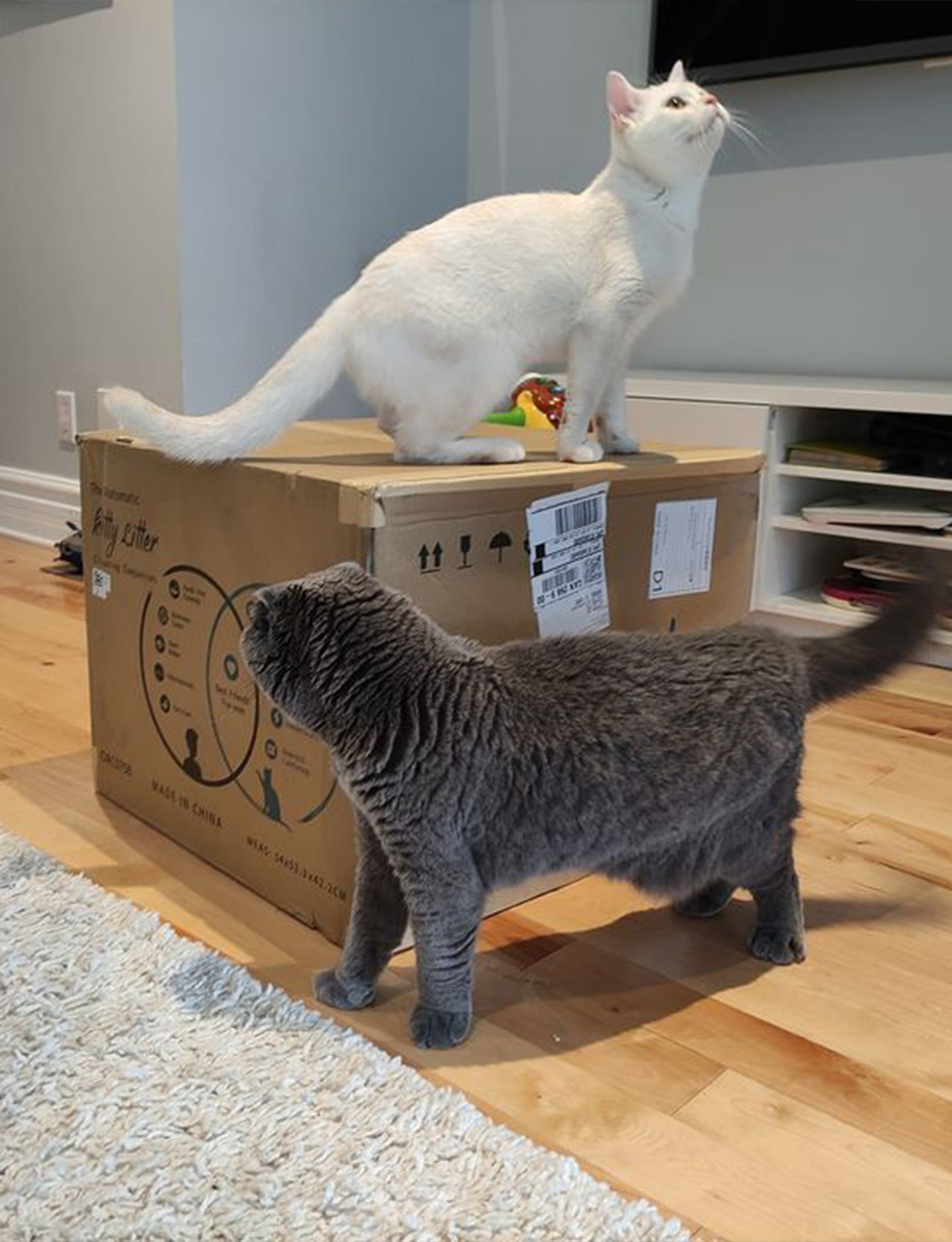 It took only a short time for our cat to get used to it. The unit is easy to clean, the litter tray is big enough and the filter keeps out odors.
Such an easy clean up today. It is so quiet and easy, doesn't smell and cats are happy. The litter I use is special kitty clumping litter and it's the perfect consistency.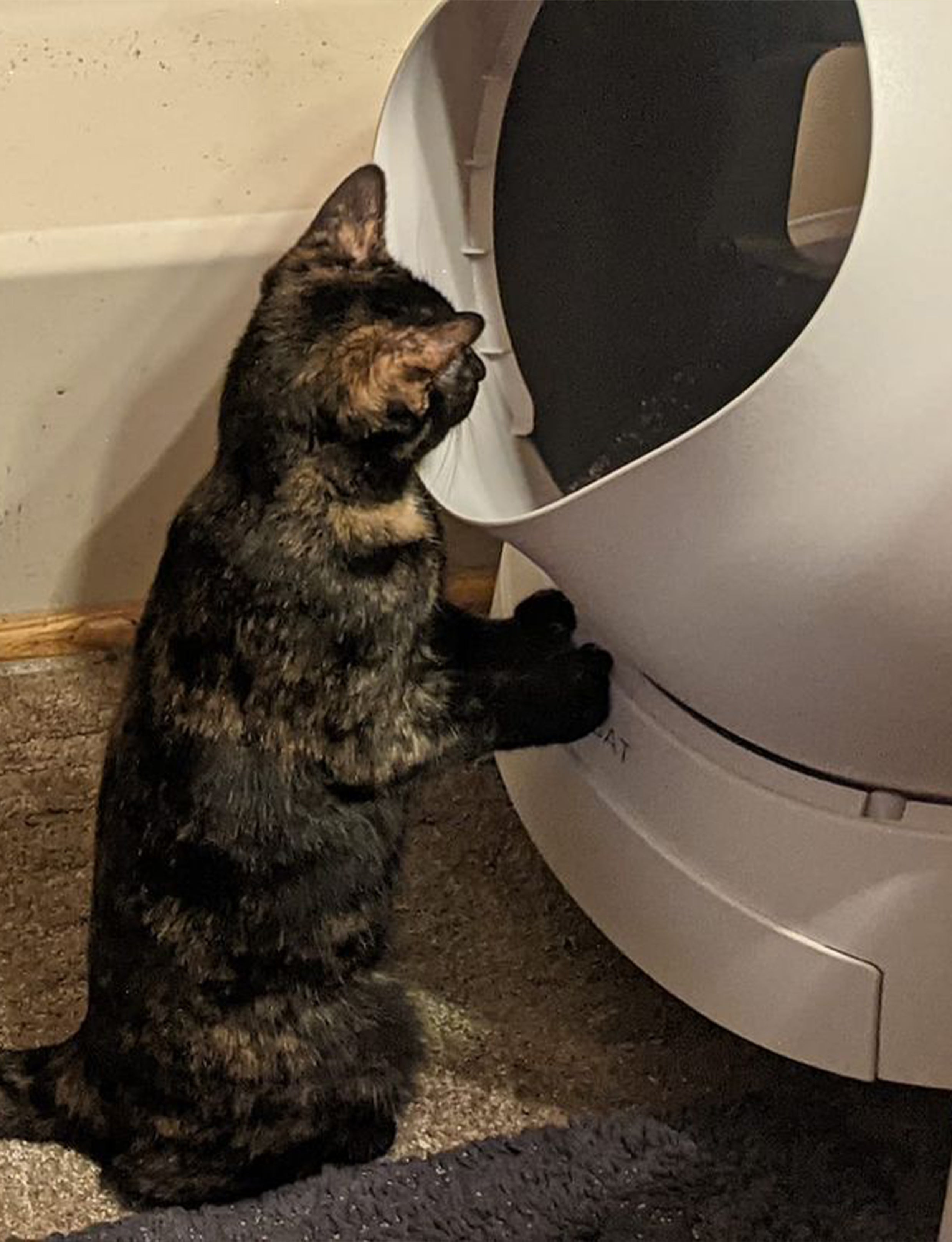 Took a couple of days for one of my two cats to use but he's happily been using a week now. No smell, no issues, no damage.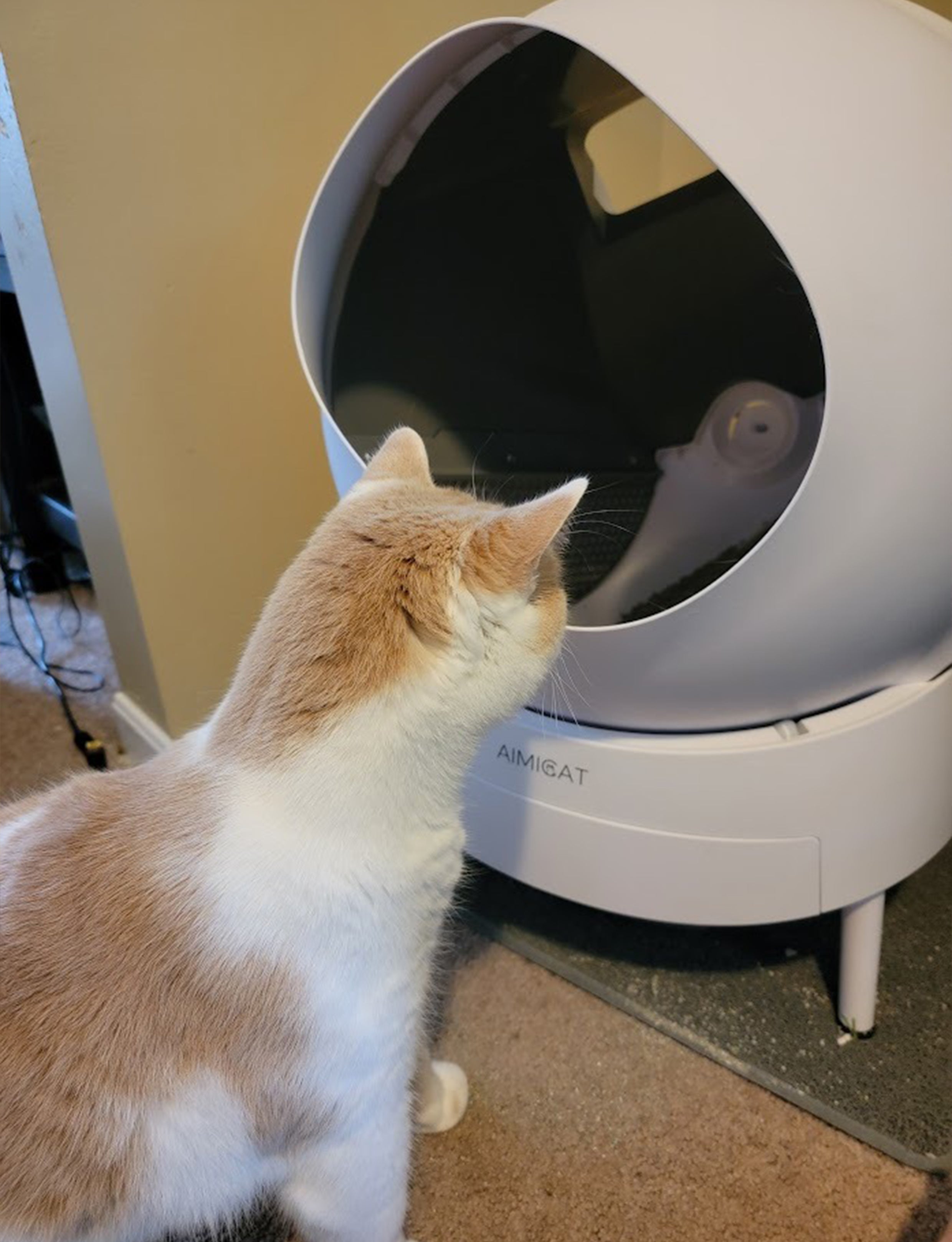 Two weeks later both my girls prefer the Aimicat (they still have the other box, but only use it if the Aimicat is in a cycle). It all works like charm and I'm super happy!