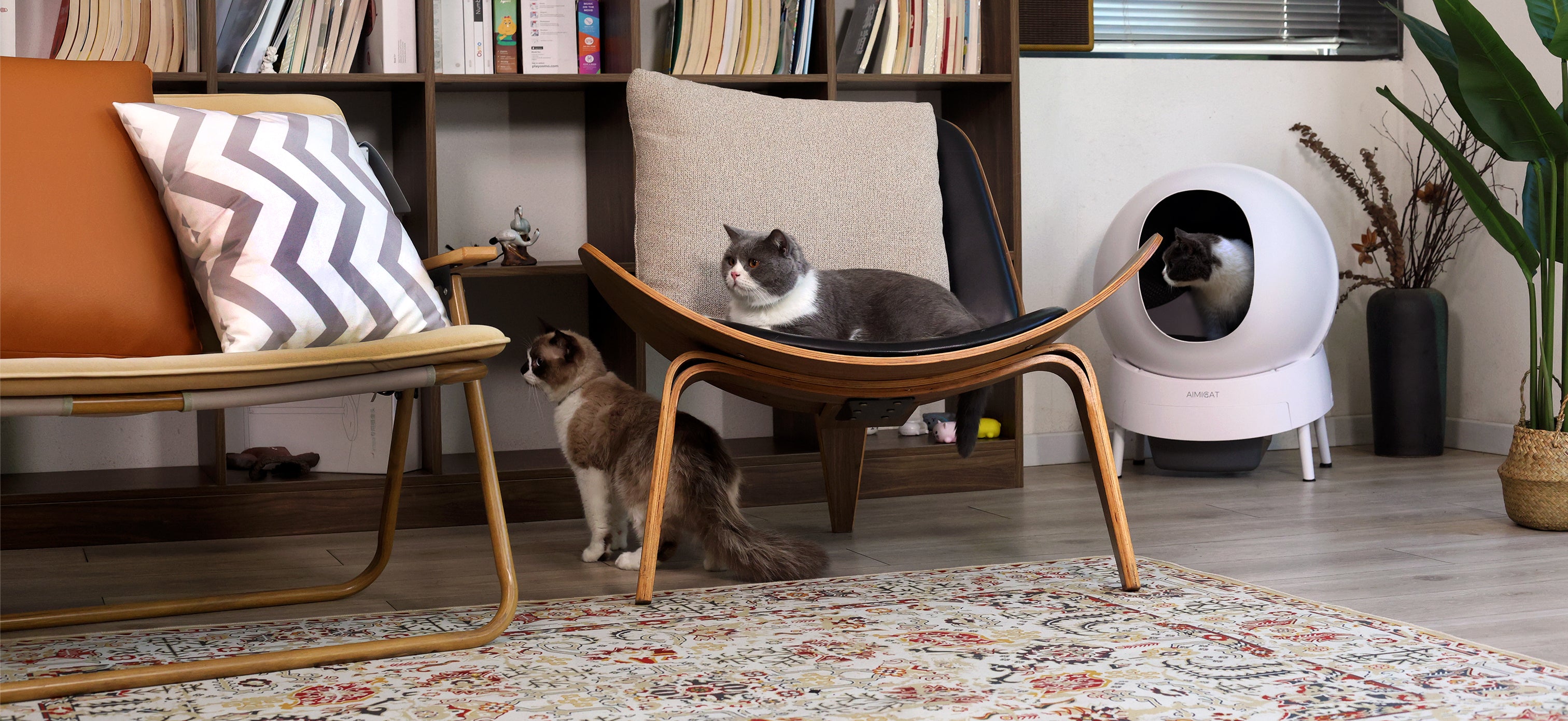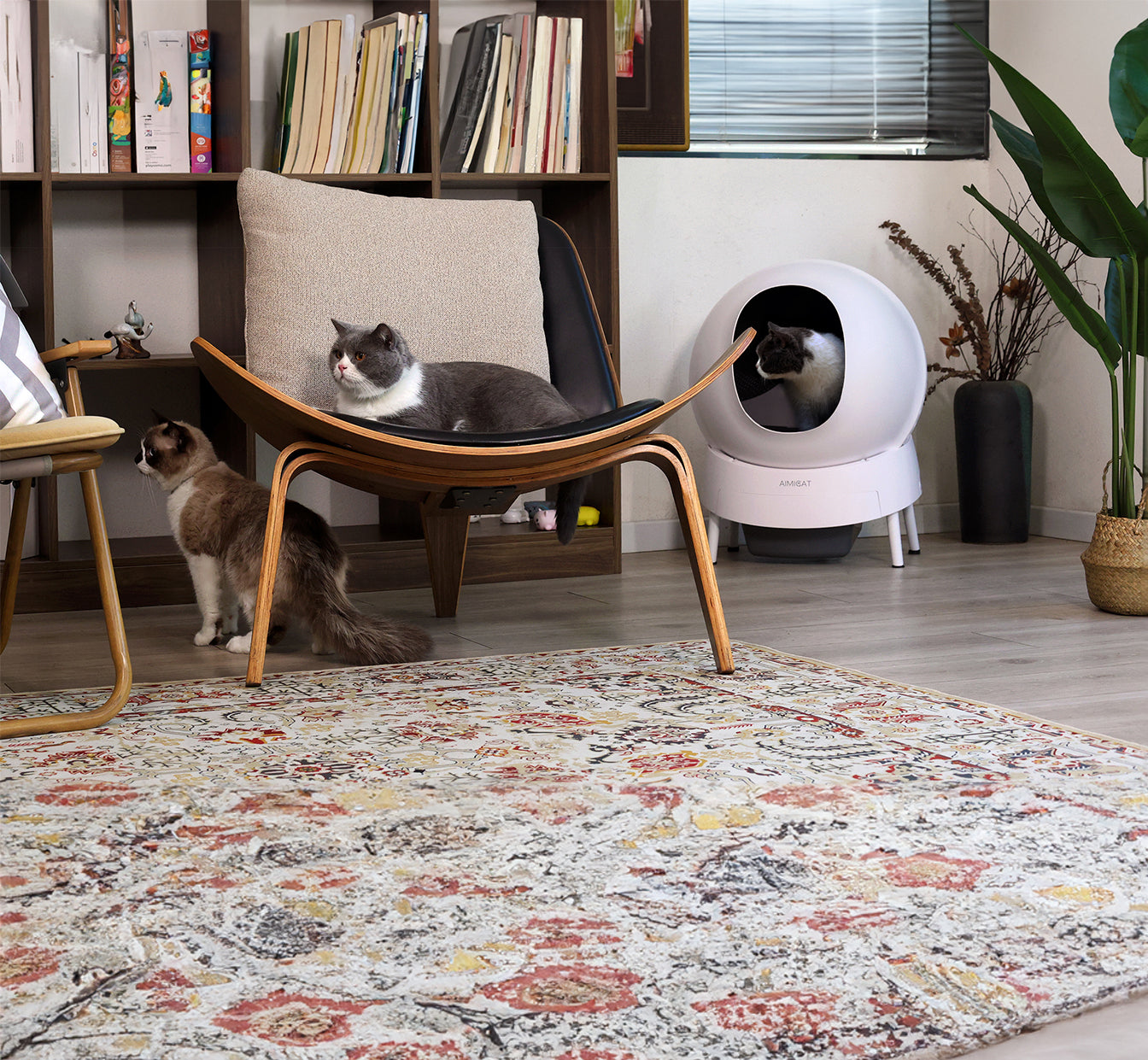 Warm Technology for Happier Pet Life
Lemur's story
Hello everyone I'm Lemur, a member of the Aimicat family, and today I'd like to share a little story with you.

One of our founders, Shengxu Cai, is a robotics enthusiast. He had a strong interest in engineering and research since he was a child. I remember being abandoned in front of his lab. It was love at first sight for both of us. I was only 2 months old when I was abandoned by my owner because there were too many cats in the house. He brought me home and took good care of me.

While he focused on his research and development work, I found my own joy. Although I occasionally forgot to clean the litter box, we got along well.
Over time, Cai continued to bring home Atom, Momo and Peanut, providing me with playmates. However, the litter box situation was getting worse. after Cai cleaned the litter box, we all had to rush to use it, and some of the cats had to look for alternatives outside the litter box. This situation was unpleasant and we longed for a clean and comfortable toilet environment.

During this time, Cai seemed to be working on something new. One day a spherical object appeared in front of us and everything began to change.
His mentor, Mr Jiang, recognized his idea and created Aimicat to run the project. Mr Jiang gathered more and more researchers and designers to join Aimicat, and after a year of research, testing, and improvement, they finally launched the first functional smart cat litter box called Aimicat. They first recommended the product to friends and began selling it to cat owners who struggled with litter box maintenance. My buddies and I were thrilled that we finally had a clean litter box that we could use every time.
Soon, various issues started to surface with the first-generation Aimicat. For instance, the radar sensors that detected our movements became less sensitive over time due to dust accumulation. The automatic cleaning cycle took around 16 minutes, which sometimes couldn't meet the needs of me and my companions. Additionally, there were other issues that arose from user feedback. But there's no need to worry because the engineers are actively addressing them.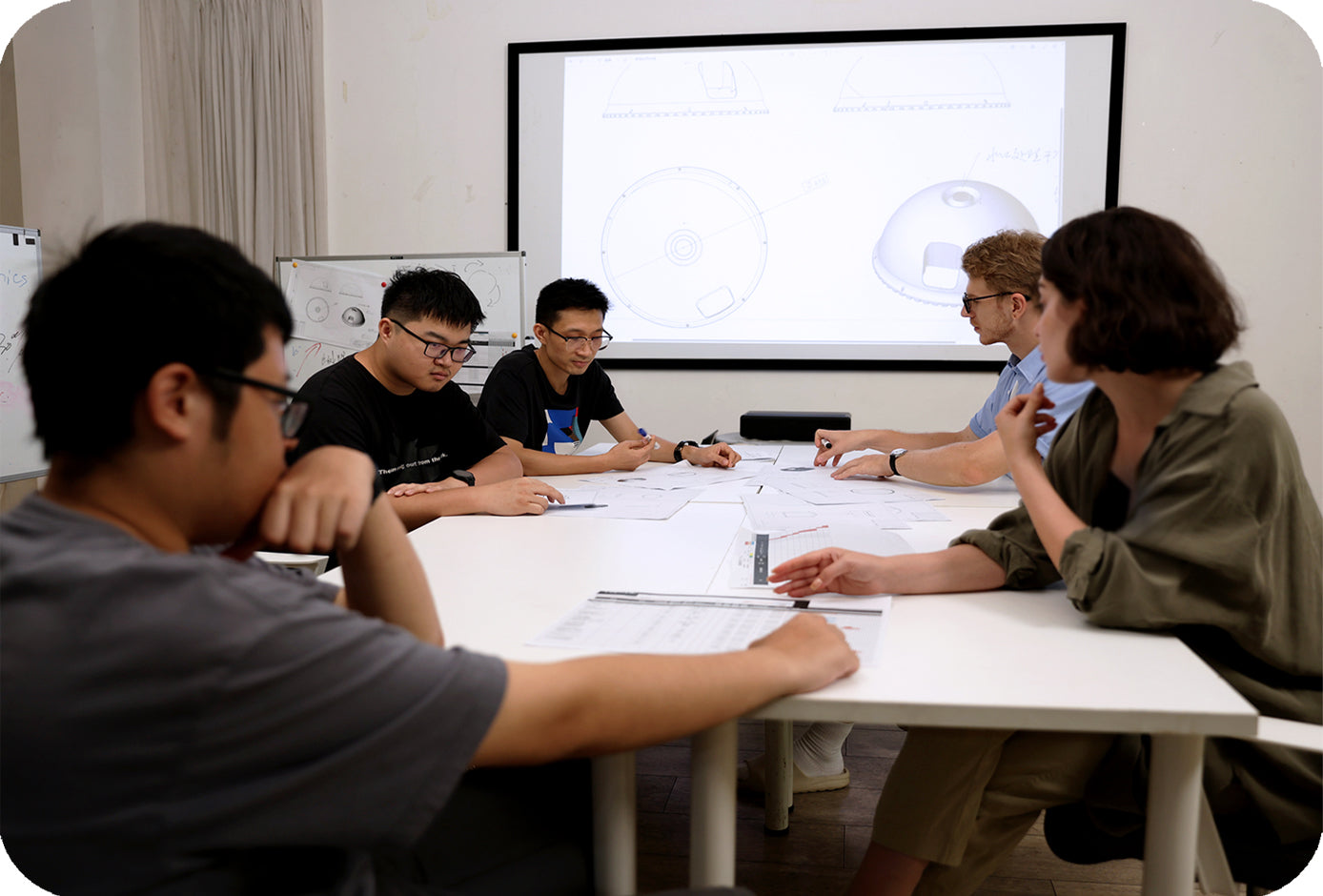 Cai continued working alongside the team of researchers and designers, engaging in research, testing, and iterative improvements. Currently, the second-generation Aimicat, called Aimicat Pro, has been launched, effectively resolving these issues and providing an even better user experience for both cats and their owners.
The story continues, and together with Cai, we will keep listening and identifying issues, dedicating our passion and innovation to provide better solutions for cats, cat owners, and the entire community.