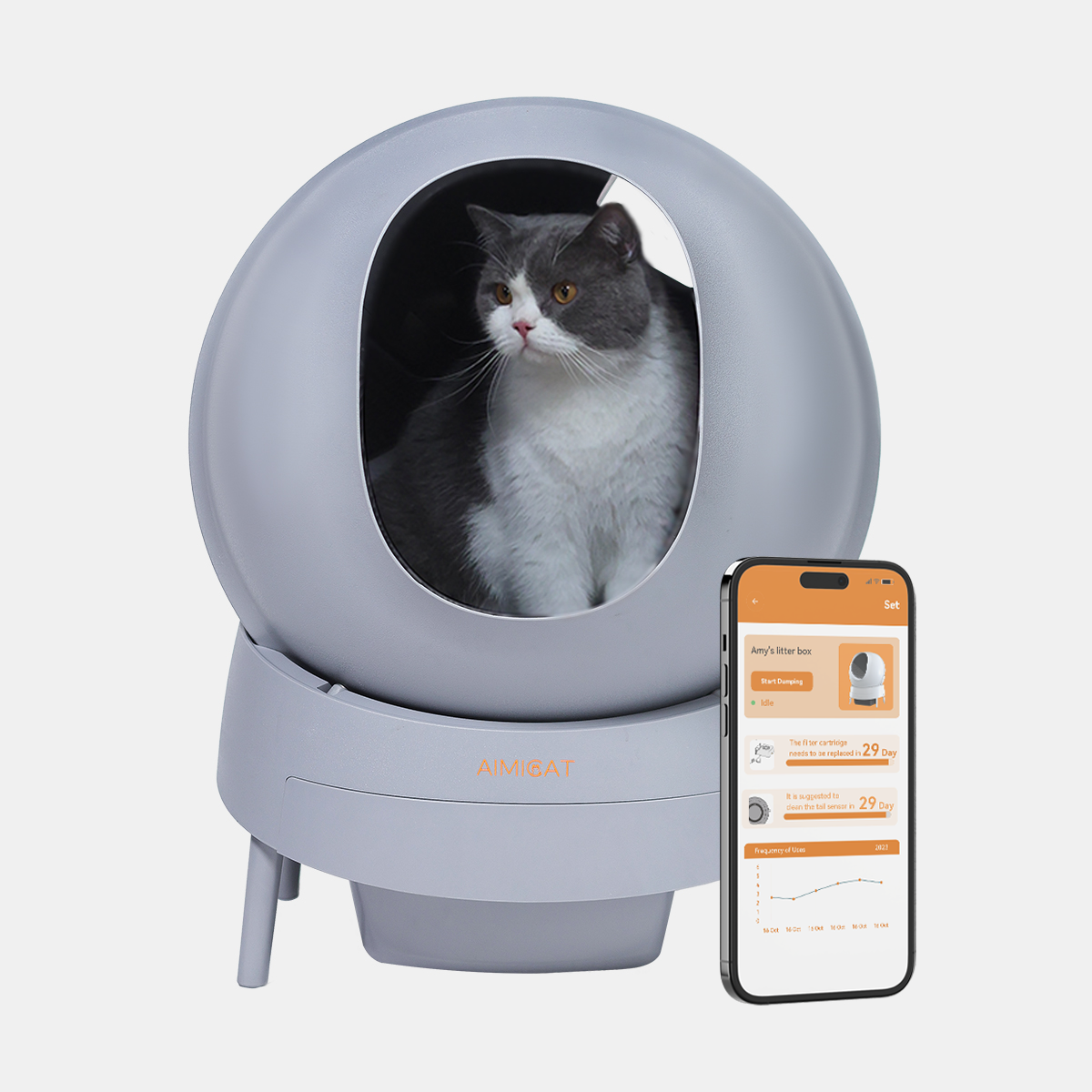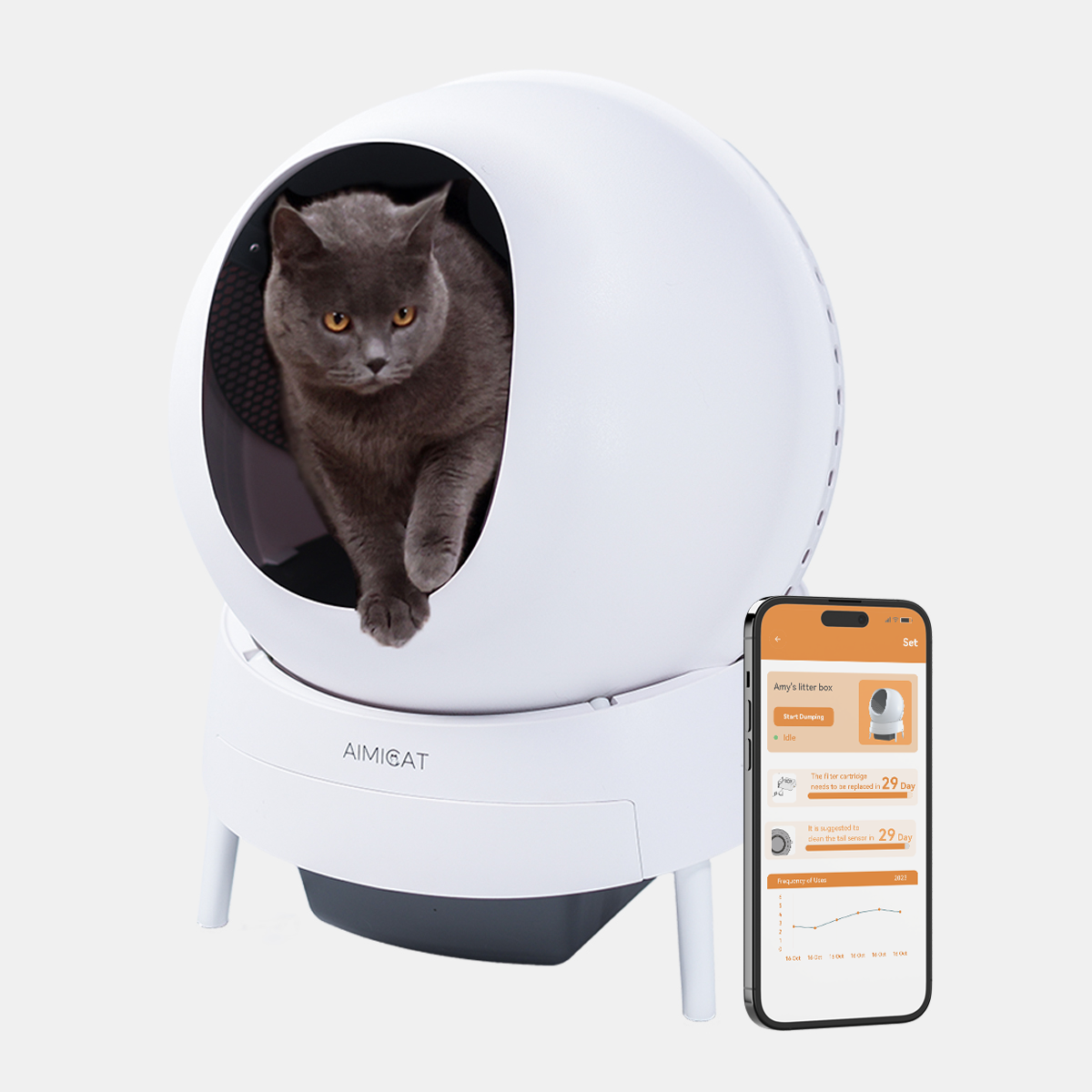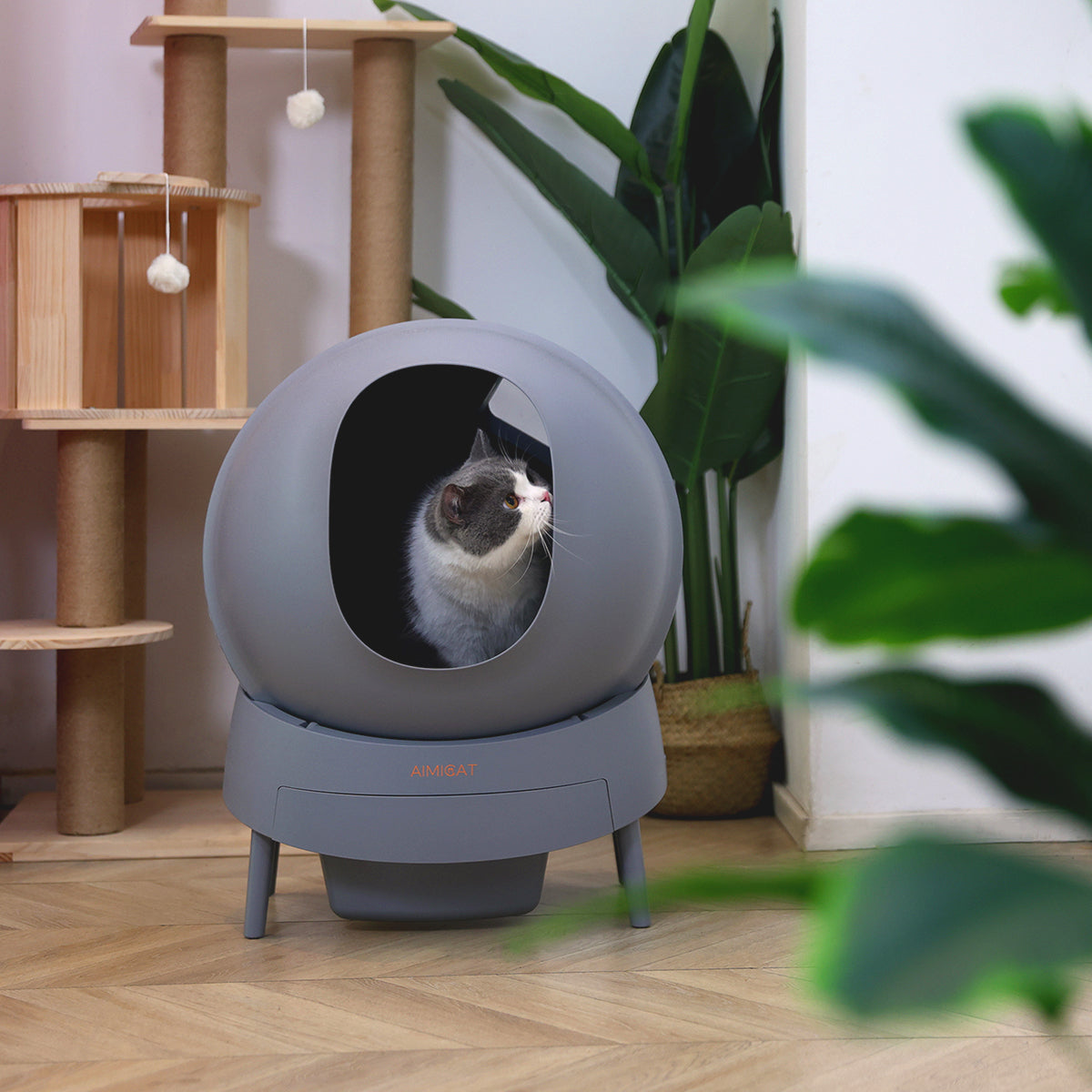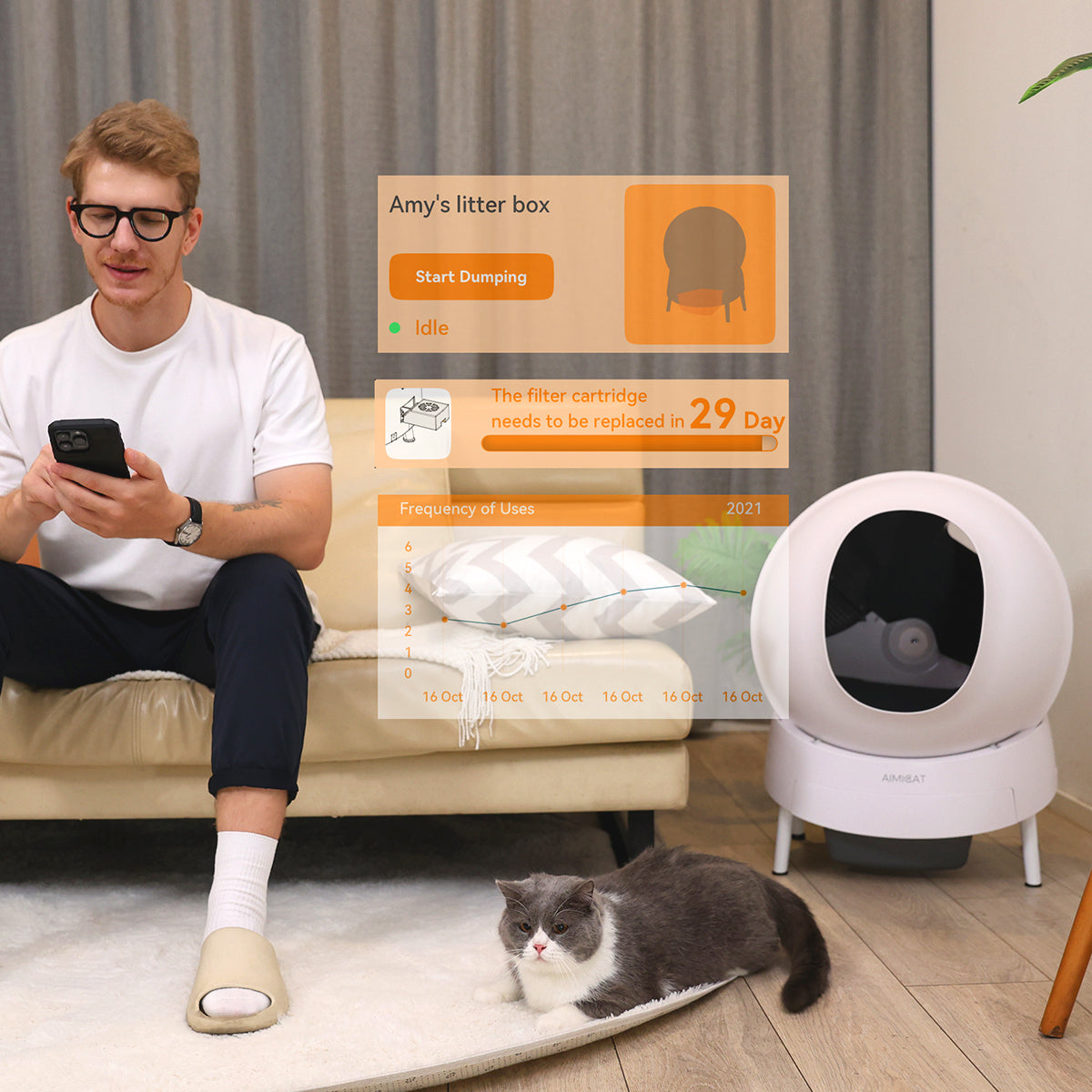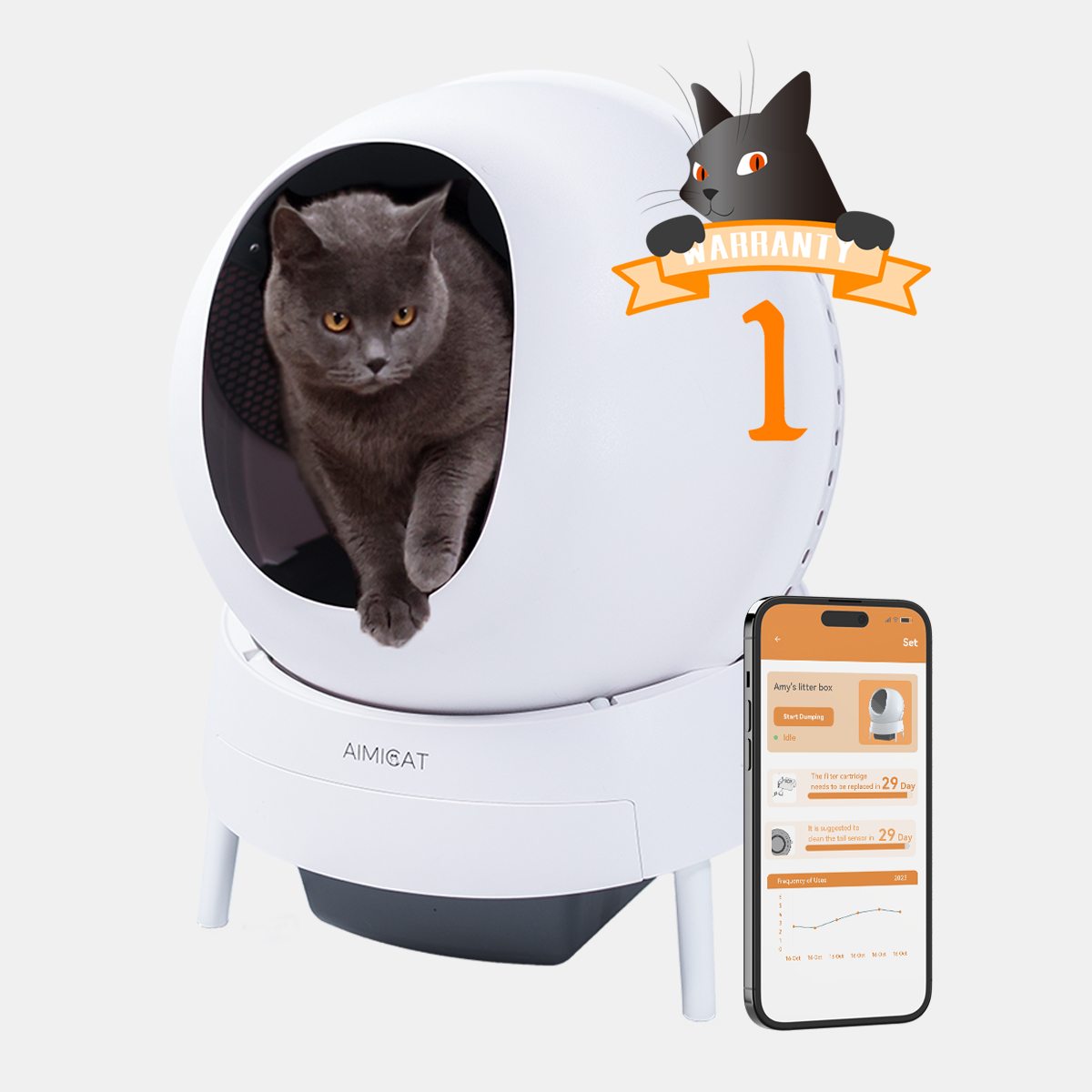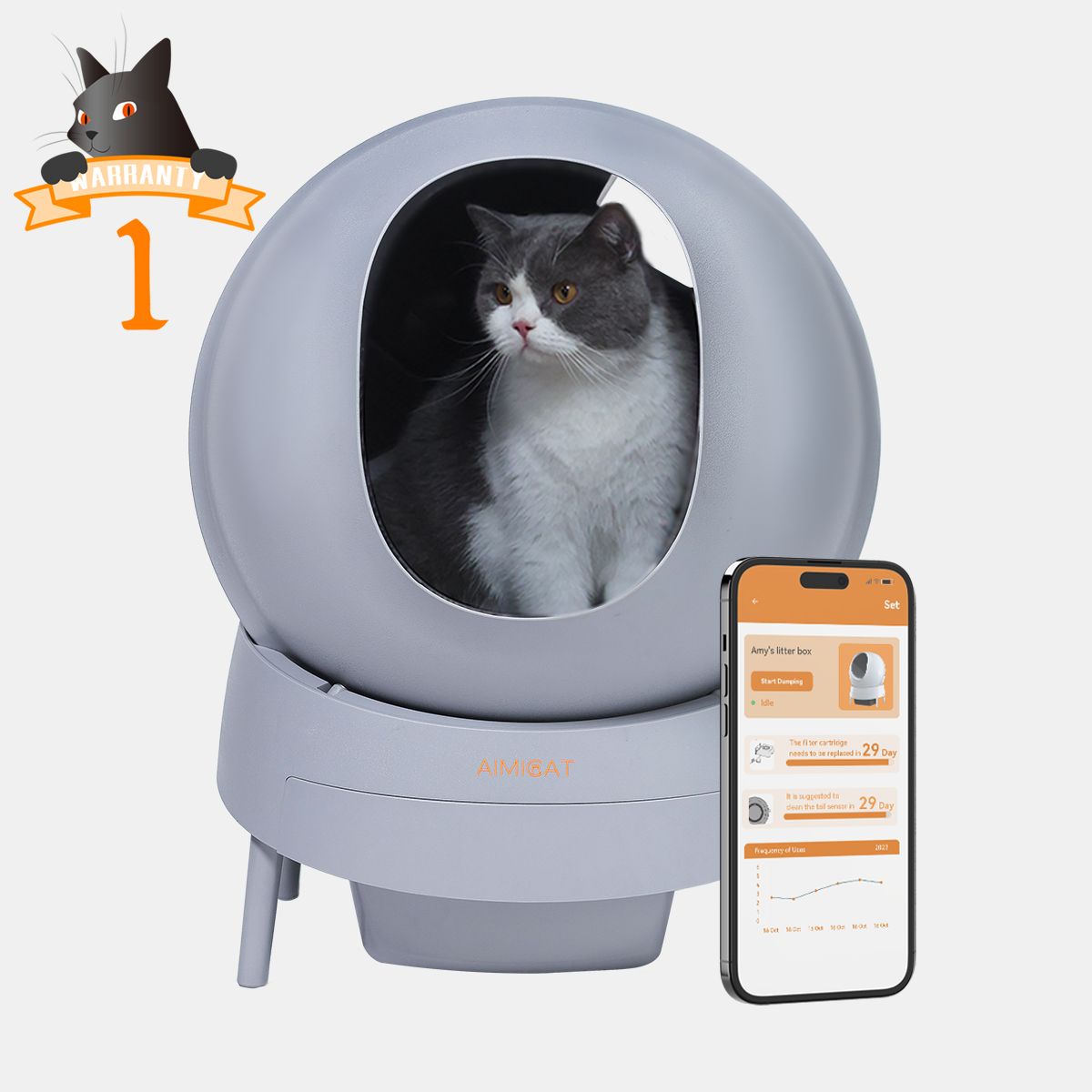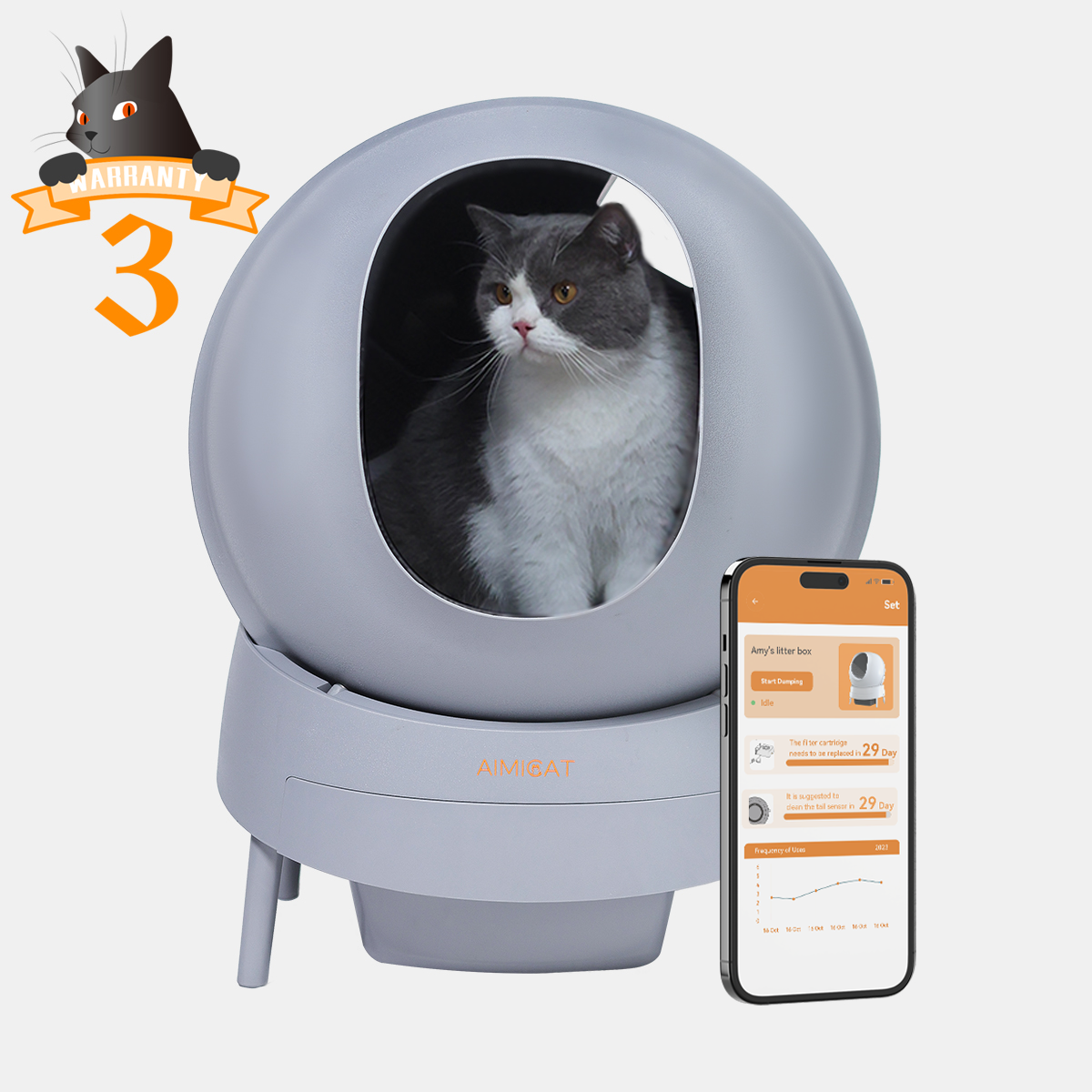 AIMICAT Elite
---
Upgrade to Aimicat, the ultimate self-cleaning litter box! Say goodbye to scooping and enjoy automatic cleaning, odor control, and less litter usage. Aimicat separates waste from clean litter, saving you time and keeping your home fresh. Give your cat the best with Aimicat for a hassle-free litter box experience.
• Eliminate scooping forever.
• 
Drastically minimize odors.
• 
Effortlessly maintain cleanliness.
• 
Stay informed about the litter box status through your smartphone.
• 
Save on litter usage.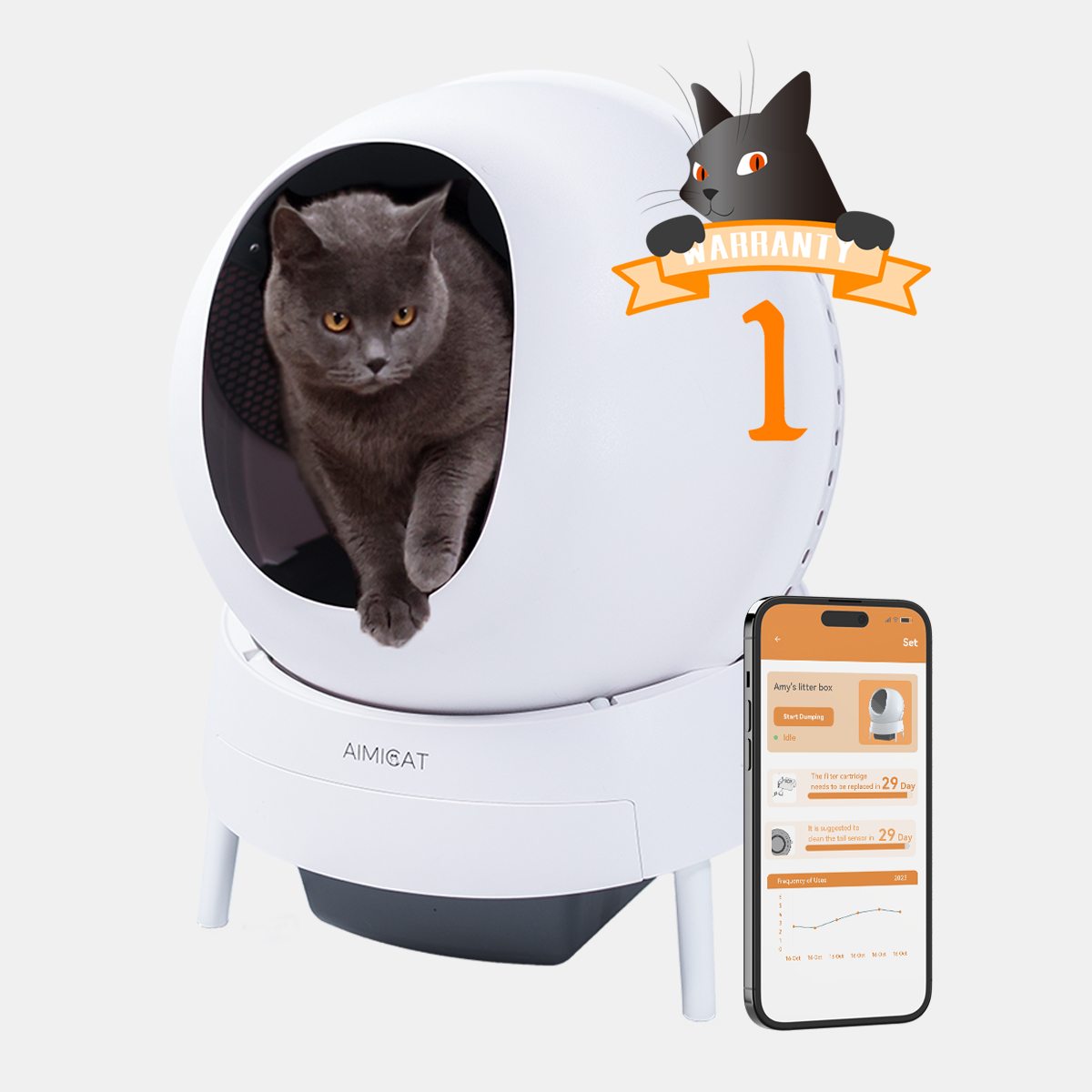 No more scooping ever
With its intelligent design and advanced sensors, it effortlessly detects and eliminates used cat litter. Say goodbye to traditional scooping and enjoy a clean and inviting space for your kitty.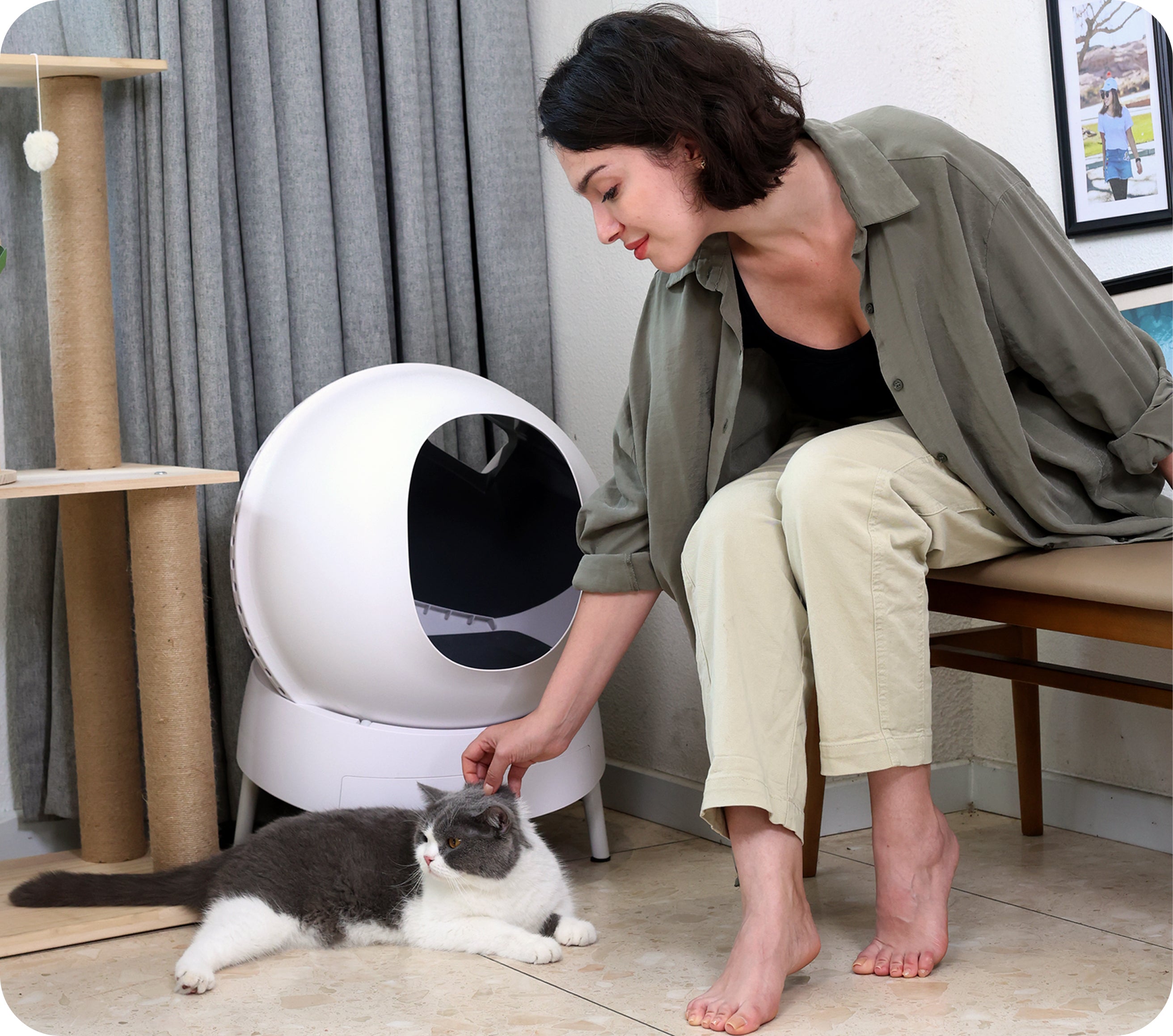 Odor Control
Discover Aimicat's advanced negative air pressure system for a clean and odor-free litter box. With its innovative design and integrated fan and carbon filter, Aimicat effectively eliminates unwanted smells, creating a fresh and inviting space for your cat.
Whisper-quiet operation
Aimicat has a peak volume of just 42dba – no louder than a typical computer. So whether you or your cat are fast asleep, Aimicat will keep to its duty and never make a peep.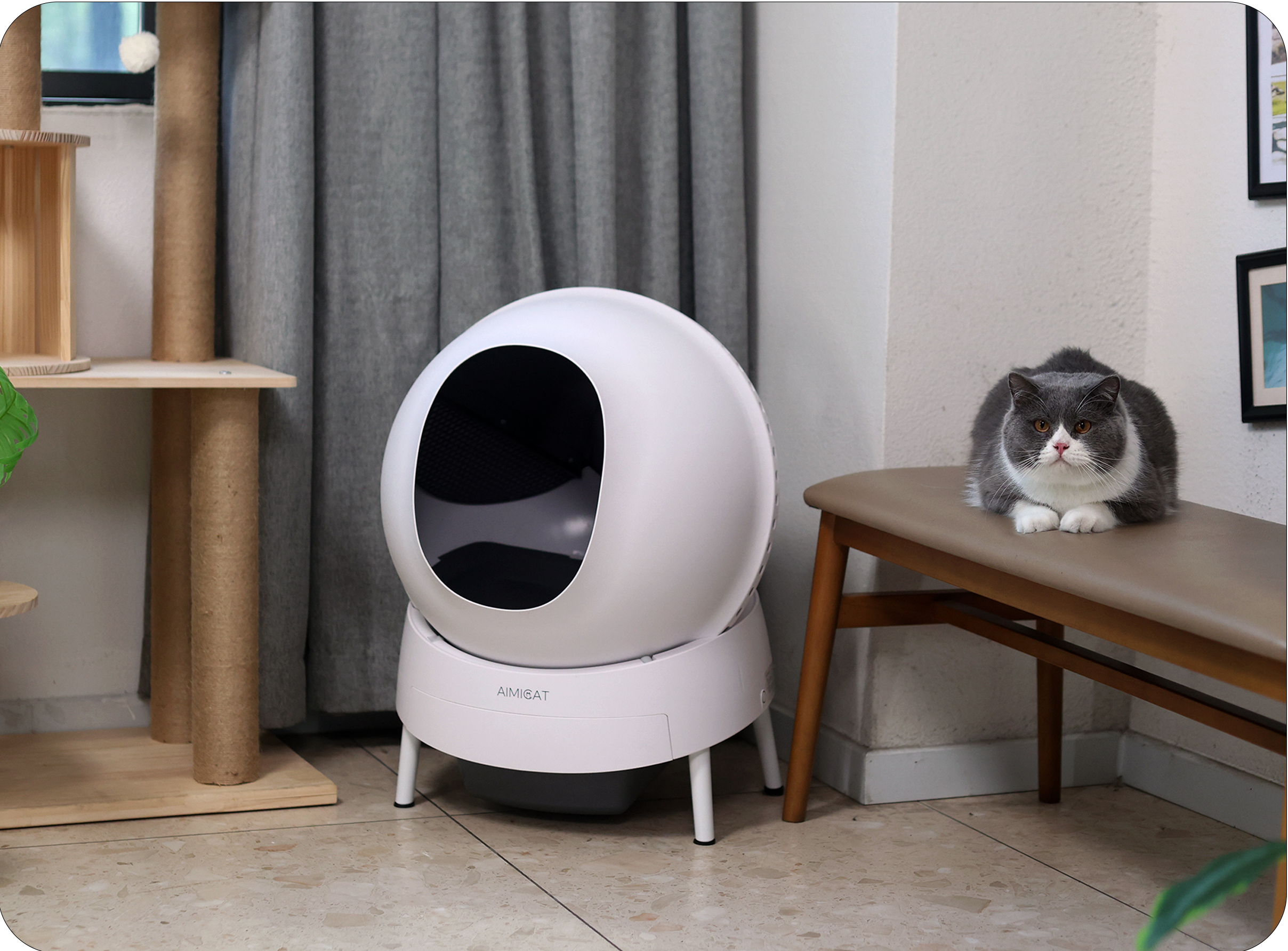 Save on litter
Aimicat's extreme litter efficiency saves you 4 times the amount of cat litter when using a traditional litter box, potentially reducing litter costs by upwards of $600 a year!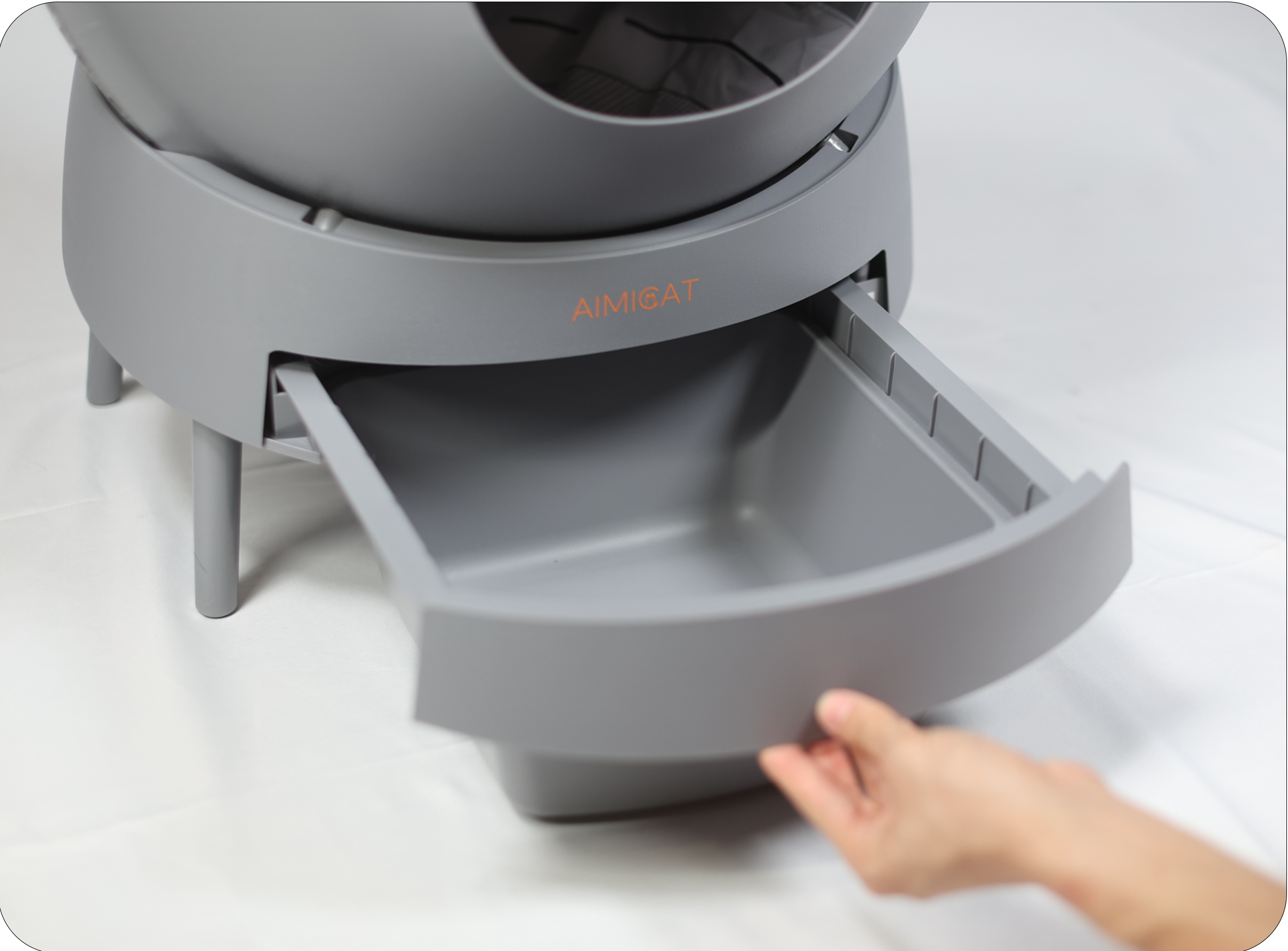 High-capacity waste bin
With a capacity of up to 26 gallons, accommodating two weeks' worth of cat's waste, providing maximum convenience for pet owners.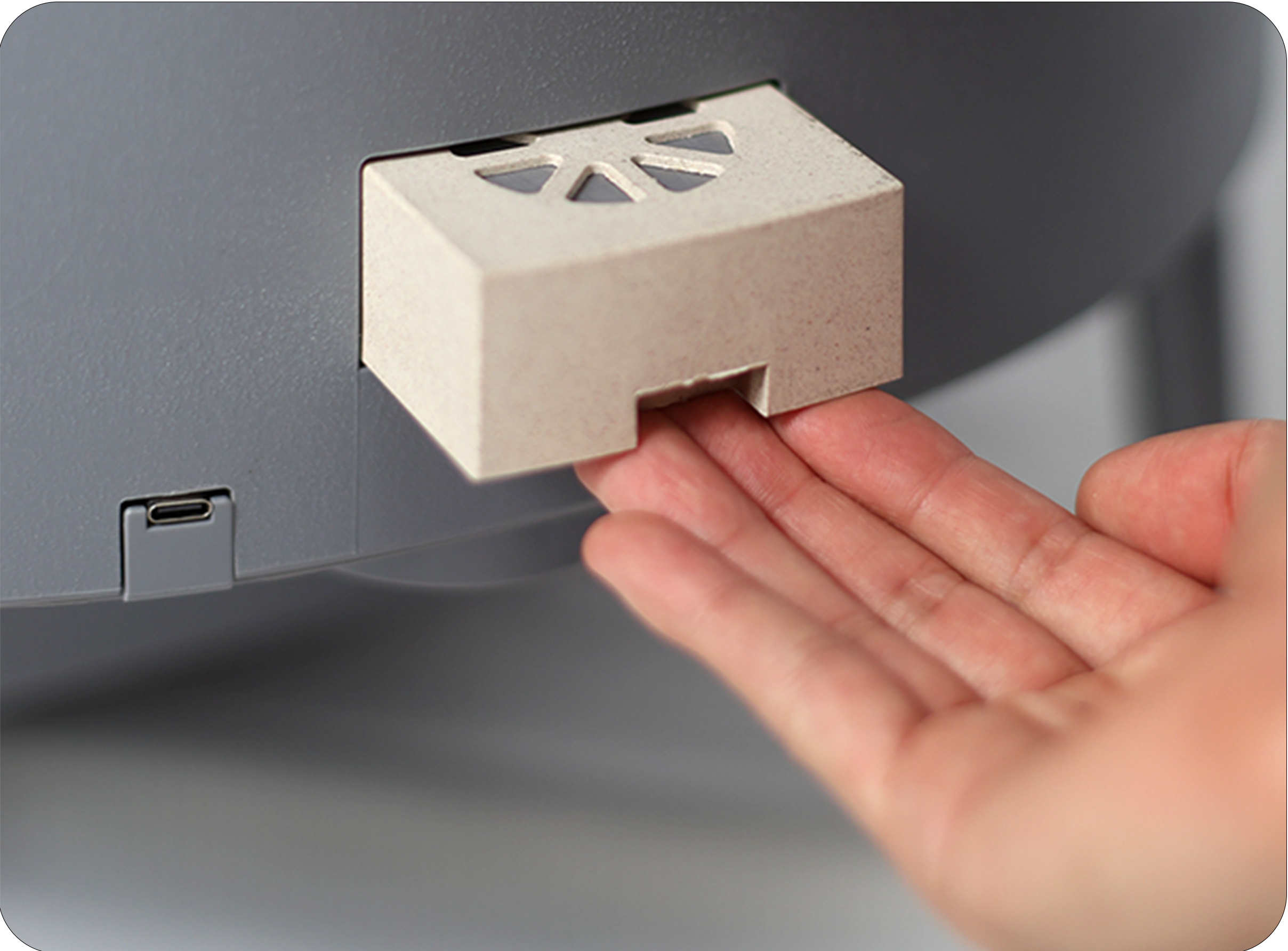 Biodegradable Carbon Filter
The carbon filter cartridge of Aimicat Pro is made from wheat straw, allowing it to fully decompose and be environmentally friendly.