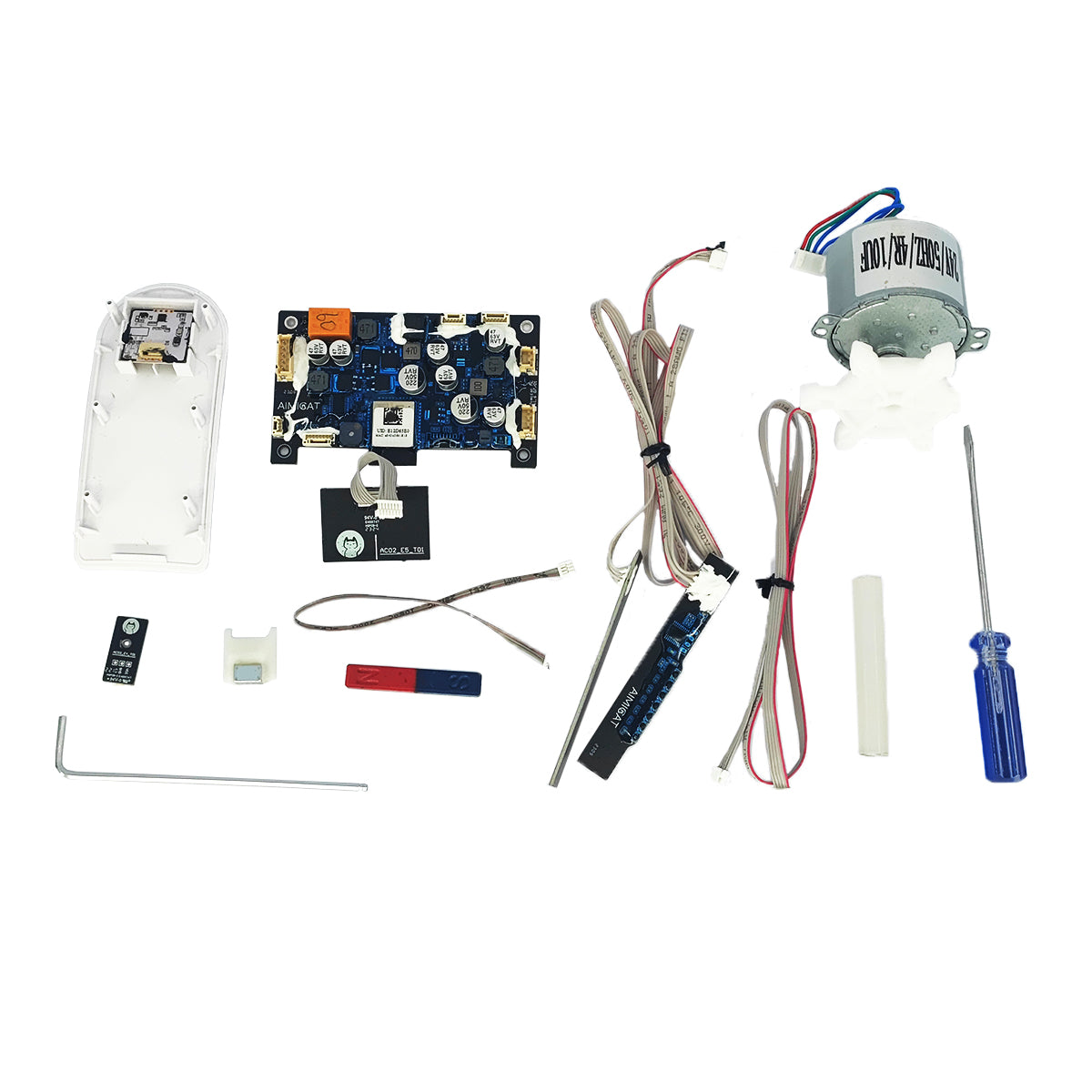 Aimicat Upgrade Kit
This upgrade kit includes upgrading the cat recognition sensor to a millimeter-wave radar that is highly sensitive and not susceptible to corrosion from cat urine vapor.

Stable and highly sensitive electronic version of a full-bin feces recognition sensor.

Motor that increases the capacity of cat litter by 15%.
Button PCB piece adapted to the new program.
Magnetic assembly and a set of installation tools.
And a mainboard with stronger computing power and App feature.